The Bertolaso Group has always operated with criteria to offer responsible production, in order to make bottling more efficient, intelligent and reliable, like the new patent for traceability and control.
A FULL DIGITAL automation system that allows you to achieve the best management of time, quality and resources in order to bring the advantages of the future to the cellar.
The aspiration of each manufacturer is to work with efficient, fast bottling lines, always in control. Bertolaso's most recent patent takes the level of plant management to a new dimension. Through the new solutions developed by the Research and Development team, Bertolaso transforms the cellar into a full digital production environment, fully integrated, according to the principles of Industry 4.0.
A paradigm shift, to move towards a full automation of the process and its various advantages: optimal time management, complete control over the data and therefore a certain quality up to the single bottle. The complete digital transition, with components in dialogue with each other and with the central program, brings production to the highest level of traceability.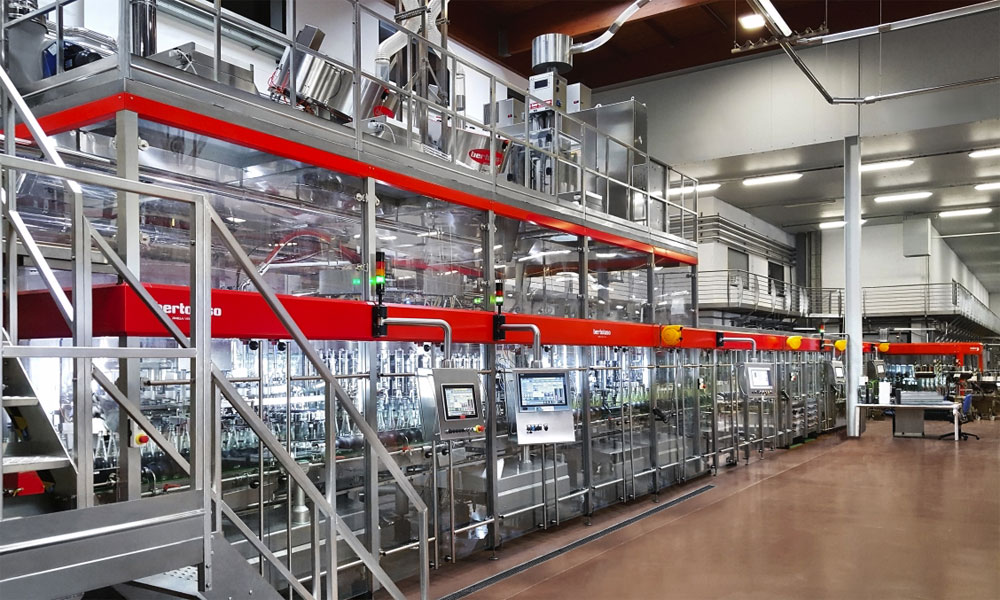 Each process is under control: the data generated create a positive loop for time and costs, for continuous improvement both on production and on maintenance. In this way Bertolaso enhances efficiency and safety, but also the environmental sustainability of the processes.
Better process management means energy savings and an optimization of all the resources used – such as washing products, with a reduction in drains. Bottling gets even smarter. The cellar opens the doors to the future. Info: www.bertolaso.com