The Robino e Galandrino company, born in Canelli (Province of Asti) in 1964, is one of the main companies specializing in the "secondary closure" of all types of bottle and products, they are the suppliers of all the most important wineries in the world, as well as cider houses, breweries, distilleries, oil mills, vinegar factories.
One of their highlights is the new Record 10-010- DCV Series EVO PLUS wire hooder.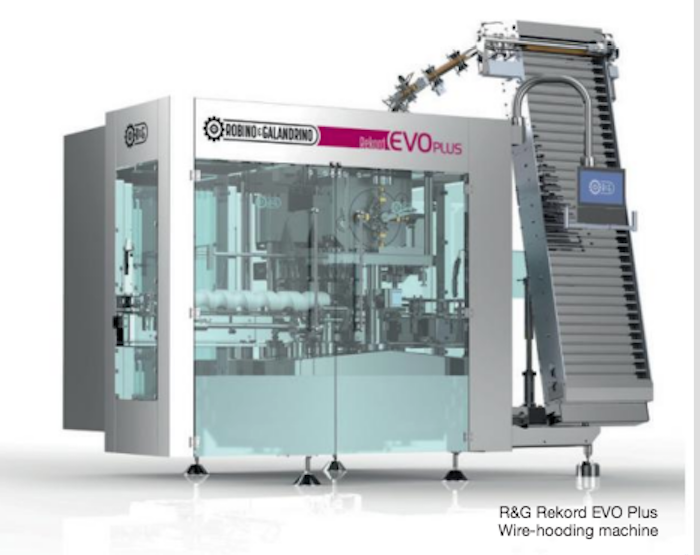 New Record 10-010- DCV EVO PLUS series
Let's find out the features of this new wire hooder signed Robino and Galandrino:
base and worktop entirely in AISI 304 stainless steel (on request in AISI 316L stainless steel);
inclined work surface and conveyed drainage;
electronic axes (brushless motorization);
intuitive management of storable recipes for combinations of bottle and capsule formats, with automatic settings;
dedicated wireless tablet with HMI mirroring functions to manage the machine and remote audio-video interactive technical assistance.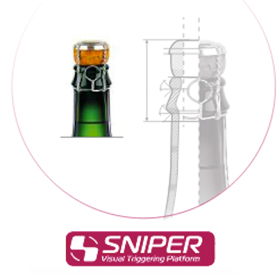 The first carousel detects the marks in relief on glass with cameras or, alternatively, the mold junction of the bottle, directs it and delivers it to the second carousel that applies the cage.

The cage, therefore, always has the opening eyelet in the programmed position.

The viewing phase is assisted by dedicated drying devices that eliminate any surface condensation immediately before reading.