How can the rapid trend reversals - often unpredictable - be managed, like those we are currently experiencing?

In the food sector, struck at two speeds, companies operating in HORECA channels have seen their market frozen while others, targeted at the trade segment, have recorded sudden increases in sales volumes with even double-digit percentages. In both cases it has been necessary to deal with technical difficulties and changed working conditions.

Tecnopool, an Italian company specialised in food processing lines, never stopped operations in recent months, continuing with customer assistance and also concluding various contracts that were being finalised.

The company's commercial director explains the reasons for this success, starting obviously from remote working: "In the early days timeliness was fundamental, also because the priority was people's safety. We immediately activated remote working procedures for those able to work from home, and drew up an alternating attendance plan in line with social distancing regulations."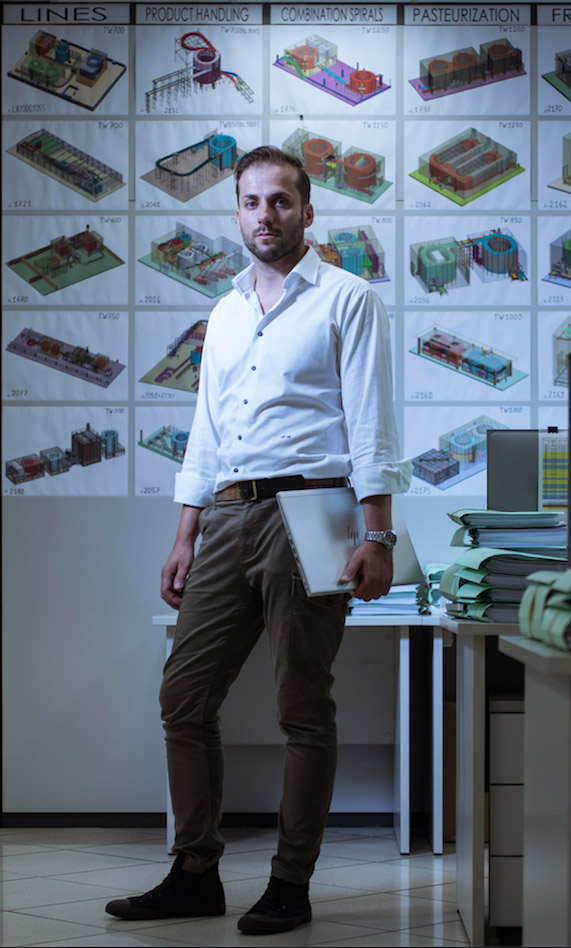 Technology is essential, also as a virtual alternative to the various international trade shows that the company had planned for and which had been postponed or cancelled. "The new system of videoconferences, virtual planes and demonstrations in streaming format," continues the sales director, "has allowed us to showcase our machines to potential customers even during lockdown. This will be integrated into our normal way of working in the future."

This experience has gone further, integrating new technologies not only in the commercial stages but wherever possible in the workflow, as in the case of the test room at the complete disposal of customers who want to carry out tests with their products and test first-hand the quality of Tecnopool machineries.

During this period in which customers cannot physically visit our premises, Tecnopool has equipped the test room with video cameras in order to carry out tests in streaming format, thereby offering an online service and the constant presence of a technologist.

Besides technology, a crucial aspect has been the extensive technical network in international territories, allowing customer service to continue operations with personnel ready to intervene on site for any requirement. "As we can't travel by plane, having our technicians based in the various countries has certainly been a plus," adds the sales director. "Let's bear in mind that Tecnopool does not have machines in its catalogue, because our custom-made solutions are designed specifically to maximise the productivity of the customer's facility. 
If we add the importance ofpersonal meetings when doing business and the Italian attitude to human relations, it is obvious that the situation has had many pitfalls. Fortunately, one of our most important resources has always been flexibility".

While the ability to adapt has proven successful in managing the present situation, Tecnopool's recipe for the months ahead is far-sightedness.
Says the sales director: "However long the emergency is expected to last, lockdown is temporary. We asked ourselves what we can do from here in the meantime to be ready when the airports reopen. We have implemented a new company search database for the international market in our sectors of interest, bakery and frozen. with which each area manager can make targeted searches for potential new customers.

For the reasons I mentioned before, our goal is not so much to close contracts remotely but to do lead nurturing. Even without trade shows and similar events, we are still generating interest in our products. We are sowing today to reap in the near future".