This series of high-production monoblocs stands out for the large-sized basement built as single unit, where all turrets are assembled.
Monobloc filling machines
Monobloc filling machines are a very efficient technical solution because they save space , synchronize the individual operations carried out in the individual turets and make cleaning and sanitizing operations easier and more effective.

Up to now , the monobloc fillers have reached 8000 b/h, but this monobloc can process more than 30.000 b/h. Important technological innovation that allows advantages in term of space rationalization and easy programming of processes.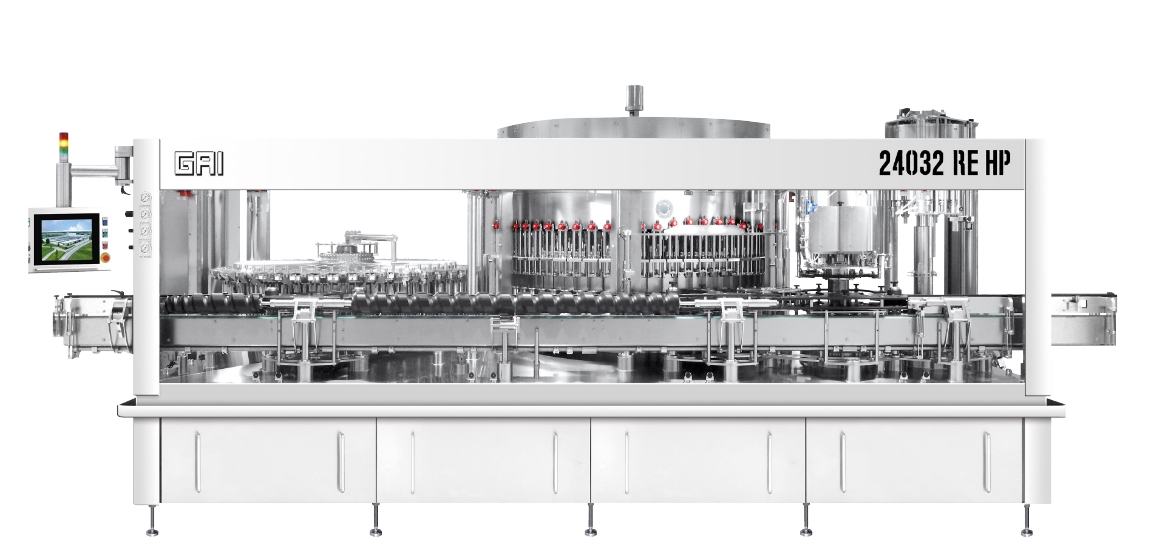 Monobloc up to 24.000 b/h: rinser with 48 grippers, electropneumatic filler with 60 spouts and two 12-headed cappers (crown and screw).
MAIN ADVANTAGES:
Minimum distance between turrets with excellent movement of bottles and great space saving line layout;
Single operation of loading and unloading from the transport vehicle;
Very rapid start up times at the customer's location, being a single machine;
Significant energy saving thanks to a single motorization;
Surface easy to clean and wash thanks to the plate convex shape, from which the name roof comes
Single base for high speed monoblocs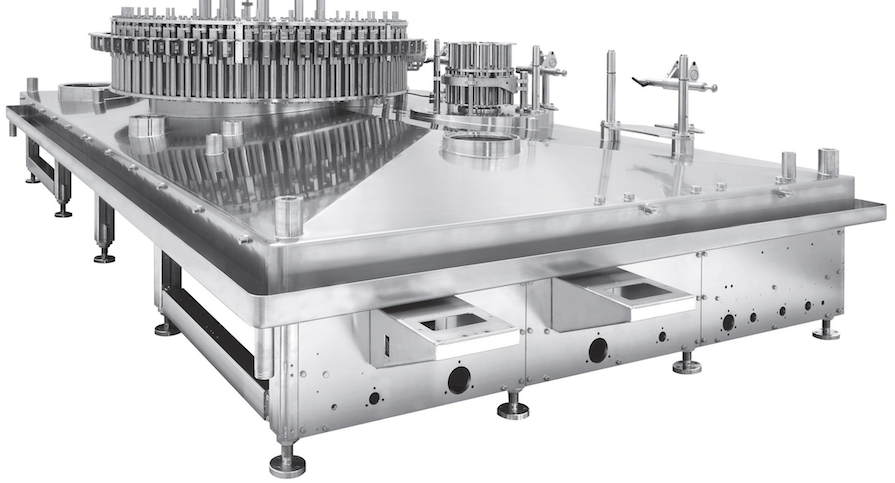 Single basement with "roof" shape and collection channel